A space to reflect our values.
Our office occupies a small storefront in Brookline, Massachusetts. It was conceived as a mindful, practical place to inspire creativity and promote collaborative design work.

Sustainability was among the foremost considerations in both the design and construction process. We used the LEED for Commercial Interiors rating system to help guide our decision-making.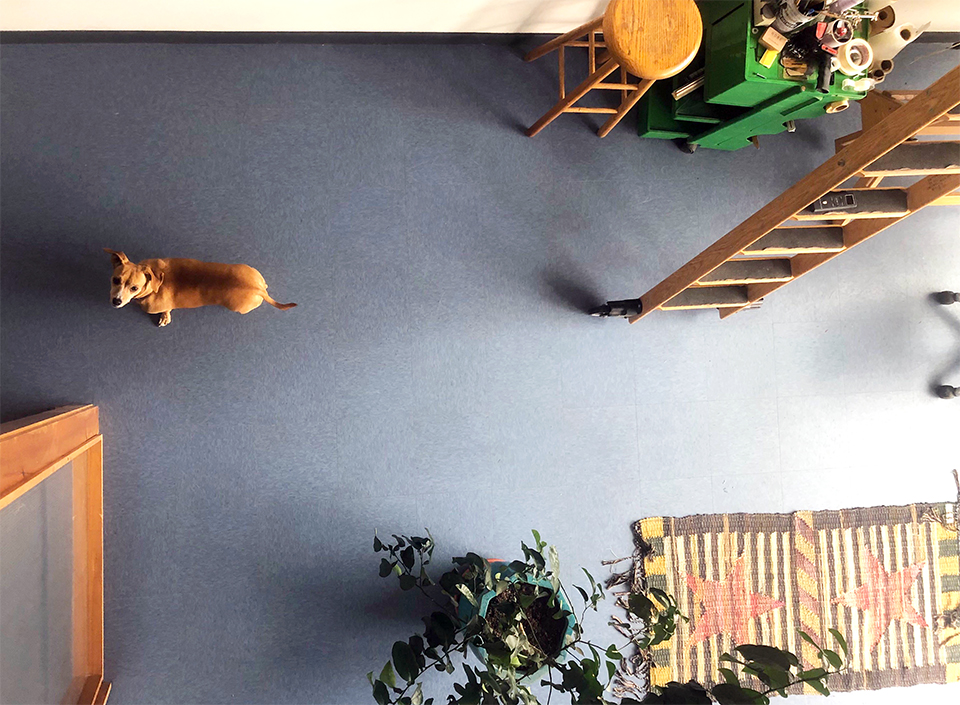 Art and innovation.
One of the most innovative aspects of our project was the use of salvaged materials throughout. Not only did we re-use almost every piece of lumber that was dismantled during the demolition of the previous tenant's space, but we also repurposed and gave new life to salvaged materials, from lighting fixtures, to handmade custom shelving, to an eclectic wall art collage.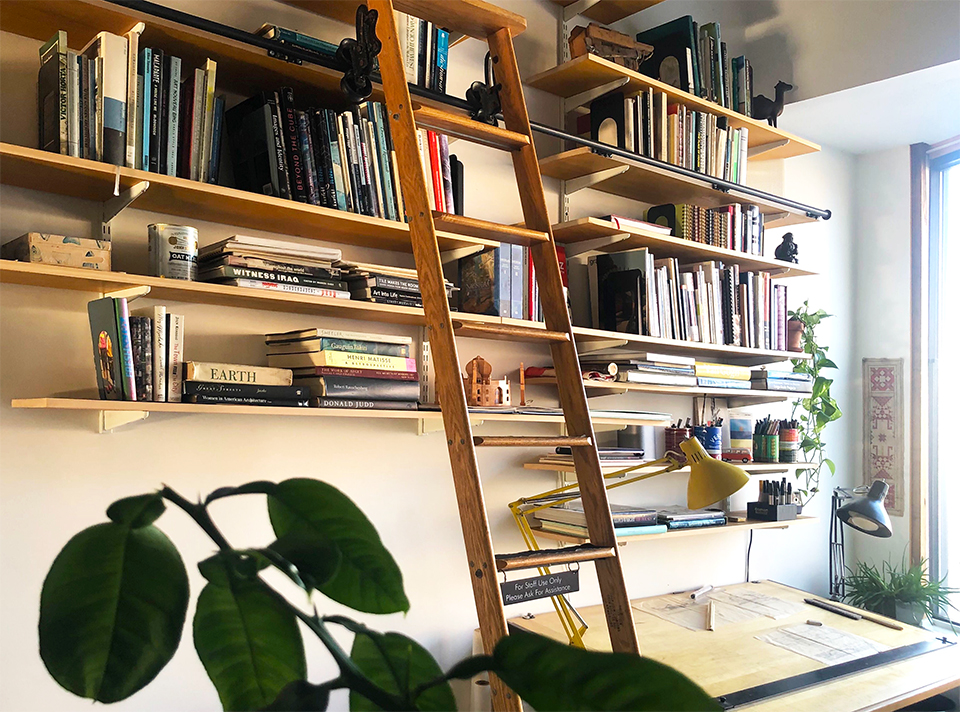 A small footprint with a big impact.
Workspaces that soak up natural light, LED fixtures, motion-sensitive switches with daylight sensors, individual task lights, a high-efficiency electric heat pump system for heating and cooling, and low-flow water fixtures keep our energy and water consumption low without compromising comfort or function. We maximized the effectiveness of circulating air through careful placement of heating units balanced with natural ventilation and a ceiling fan. New double-glazed windows with low-e coating reduce heat gain in summer and trap heat in winter. The electricity we do use is sourced from 100% renewable energy through the Town of Brookline Green Electricity opt-in program.
Contact us for more information.