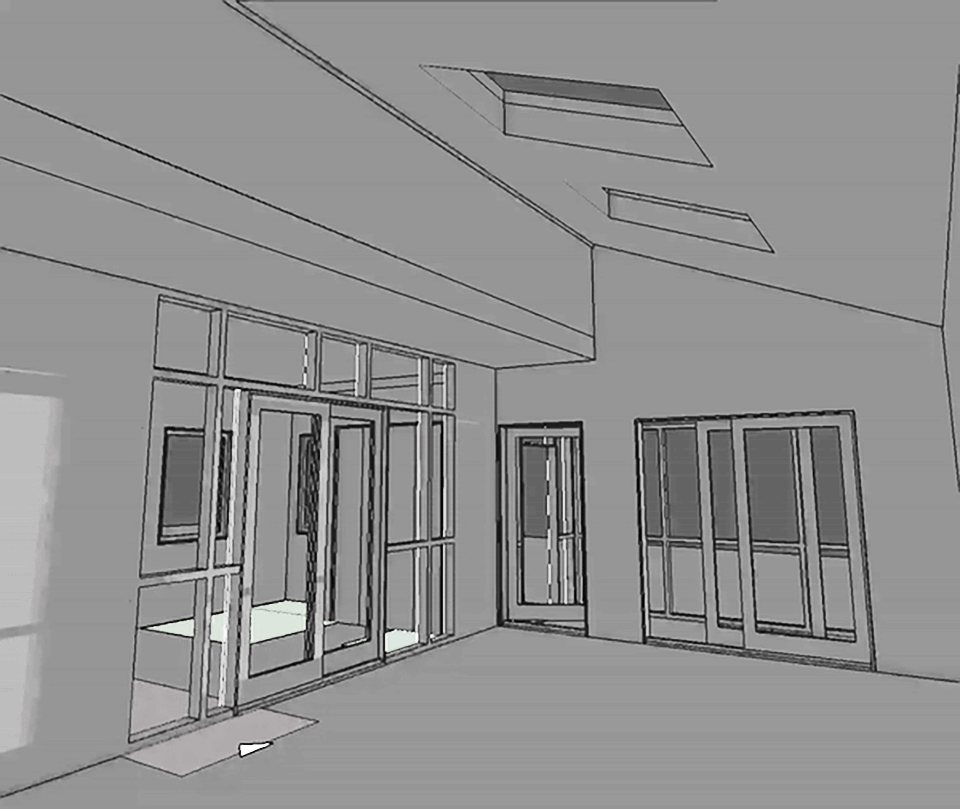 As clients' needs change, so does the task of the designer. For the millions now working from home it is becoming necessary to consider the home as a place of business.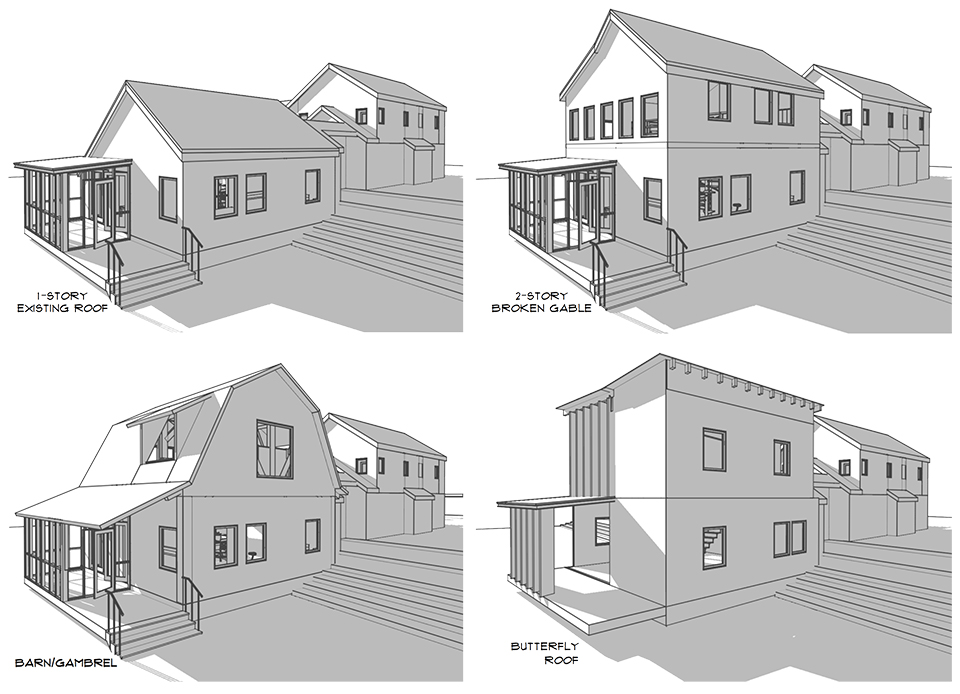 Quick study models: recently, we completed a feasibility study of four different approaches to reimagining an underused existing garage.
This study is more than just converting a garage into additional living area – it is a search for versatility and flexibility in the residential space.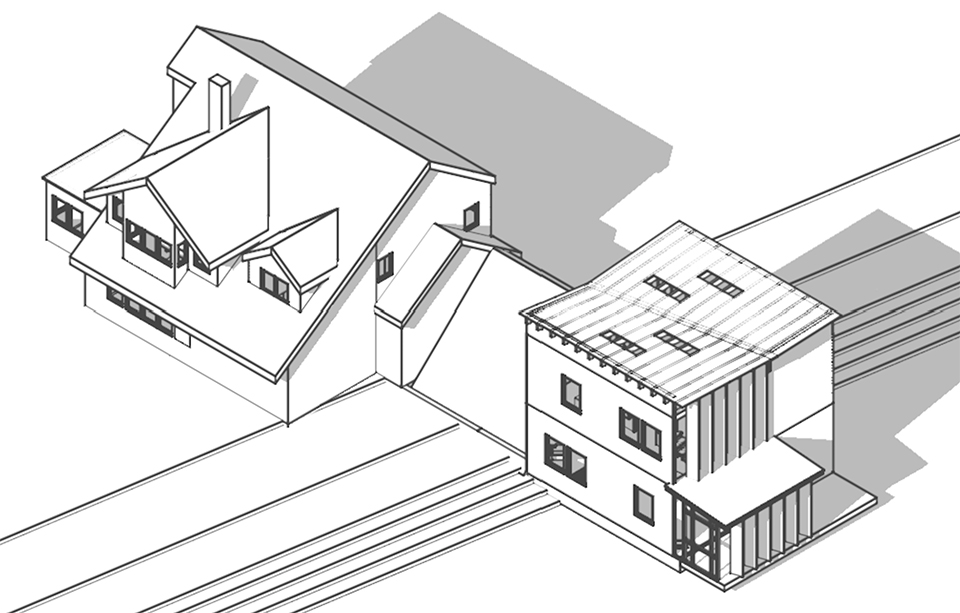 Design style played a pivotal role in the options considered during the study. Would a modern, inverted, butterfly roof structure with vertical louvers be an opportunity to open up the interior space, connect to the outdoors, and mitigate that feeling of isolation that so many of us are experiencing?