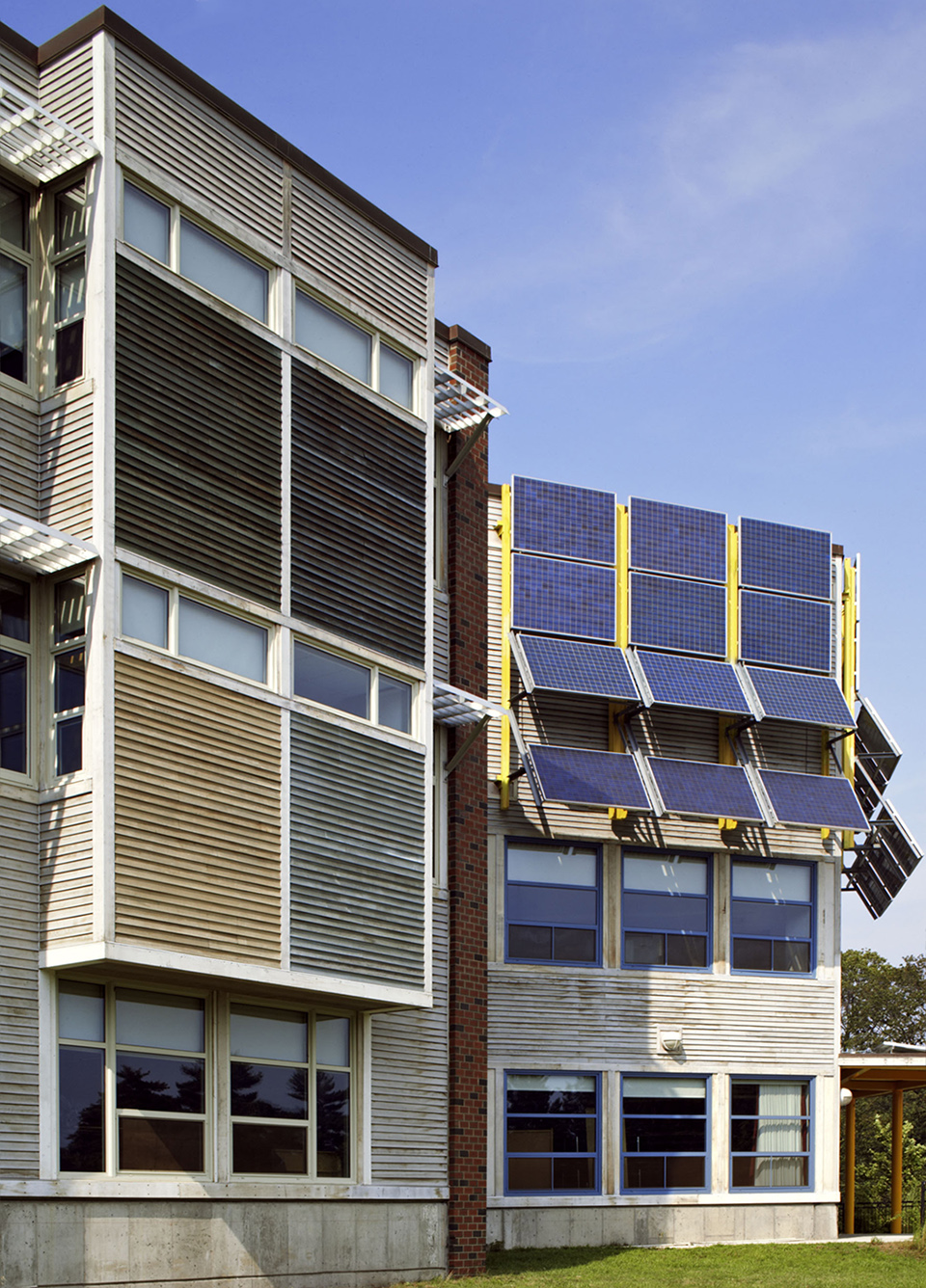 The Stanley Elementary School was a groundbreaking project, helping to prove that it is possible to build sustainably in the competitive and cost-sensitive public school market. The building won numerous honors, including first place in the Energy Efficiency category in the Impact on Learning Awards, the title of Outstanding Building in the Elementary Schools category from the American School and University Architecture Portfolio, and the first public elementary school in Massachusetts to achieve a Silver LEED rating from the USGBC.

As one of the first of ten projects in the Massachusetts Green Schools Pilot Program the Stanley School led the way in creating one of the most progressive green school building programs in the country. An example of the building's "no cost" green strategies is its orientation on an east-west axis to maximize natural day lighting and give views to 90% of the interior spaces.
Sited on a hillside, flanked by wetlands, the design features south-facing classrooms, sun-shading structures and a central circulation two story atrium spine with clerestory light that runs the length of the building. Other sustainable features include solar photovoltaics, landscape terracing to minimize stormwater runoff, a community garden tied into the school curriculum, and renewable wood siding.

James Carr was the project designer and sustainability team coordinator for this project while at Flansburgh Architects, Inc. He also served as LEED consultant for the project's LEED Certification after starting his own practice.