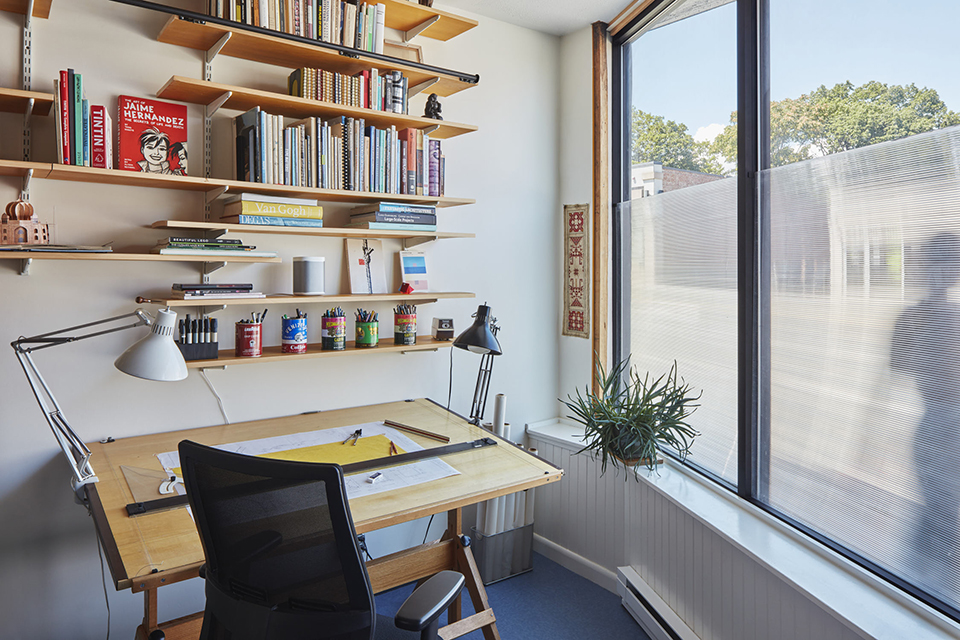 In a busy urban setting, our new office provides a peaceful, welcoming environment that inspires creativity and promotes collaborative design work while reducing the carbon footprint to a minimum. We used the LEED Commercial Interiors system to inform our decisions, and also implemented additional sustainability measures—all within a limited budget. The design exemplifies our hand-made aesthetic, and many aspects of the project were in fact built by us.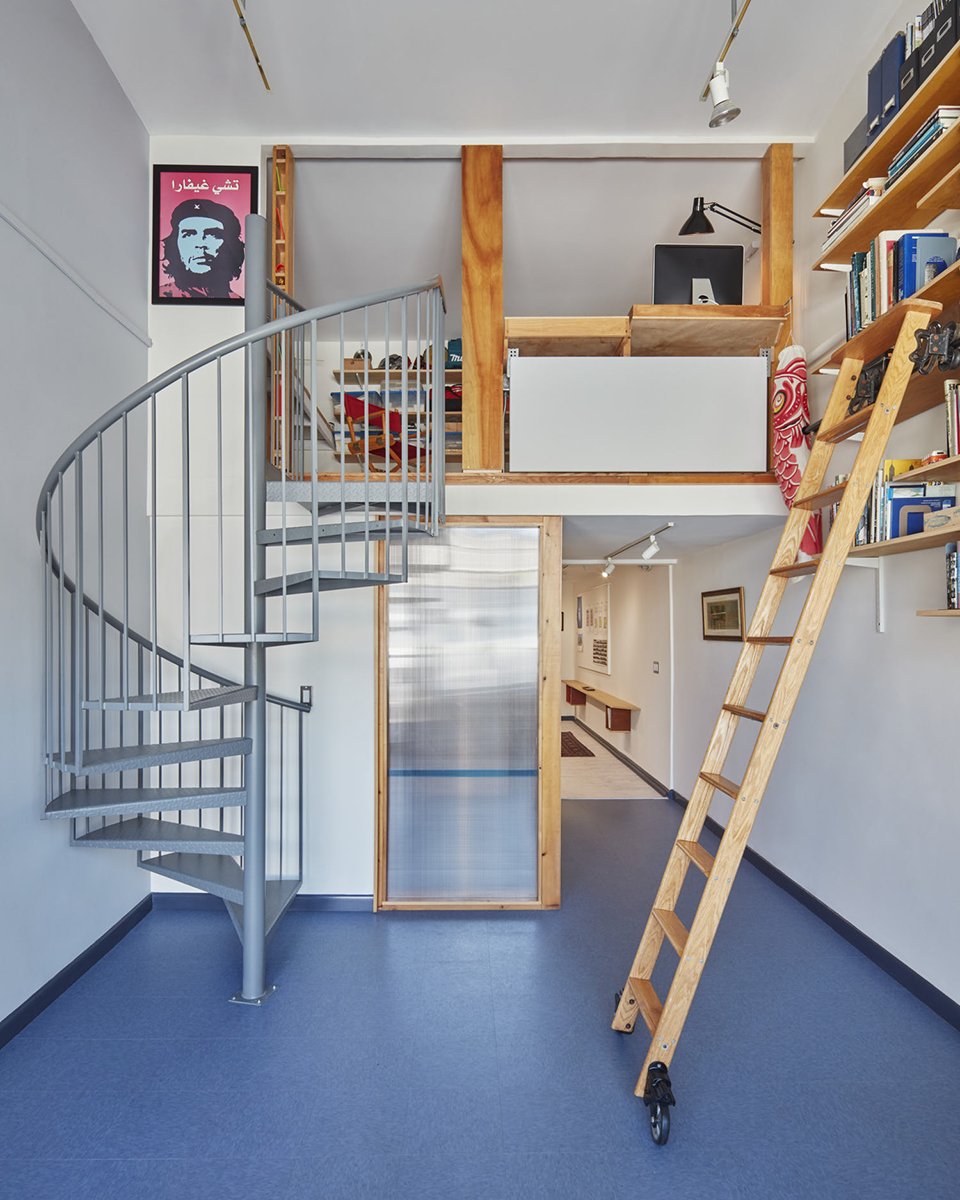 Key to this approach was the use of salvaged materials. Nearly every piece of lumber dismantled during demolition of the previous tenant's space was reused. Even construction screws were salvaged. Many materials from the client's previous office were also repurposed for the new space.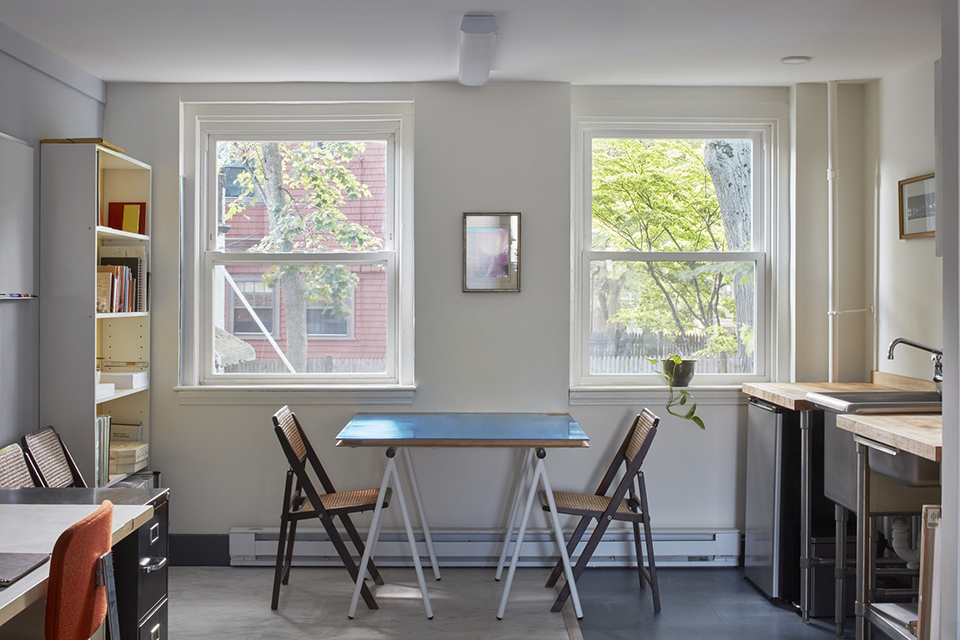 The process of reimagining these elements included collaboration with a woman-owned lighting design practice to redeploy and re-lamp salvaged fixtures; refurbishment and sculptural reconfiguration of old plank shelving; reintegration of handmade built-in furnishings; and collaboration with interns on the design of a large wall collage that makes use of smaller scraps of wood and other salvaged materials. This collage wall is part of a flexible partition layout that permits future adaptation of the bathroom to ADA requirements, and it also provides the new office with a personal connection to the client's professional past: a tangible metaphor for our sustainability goals.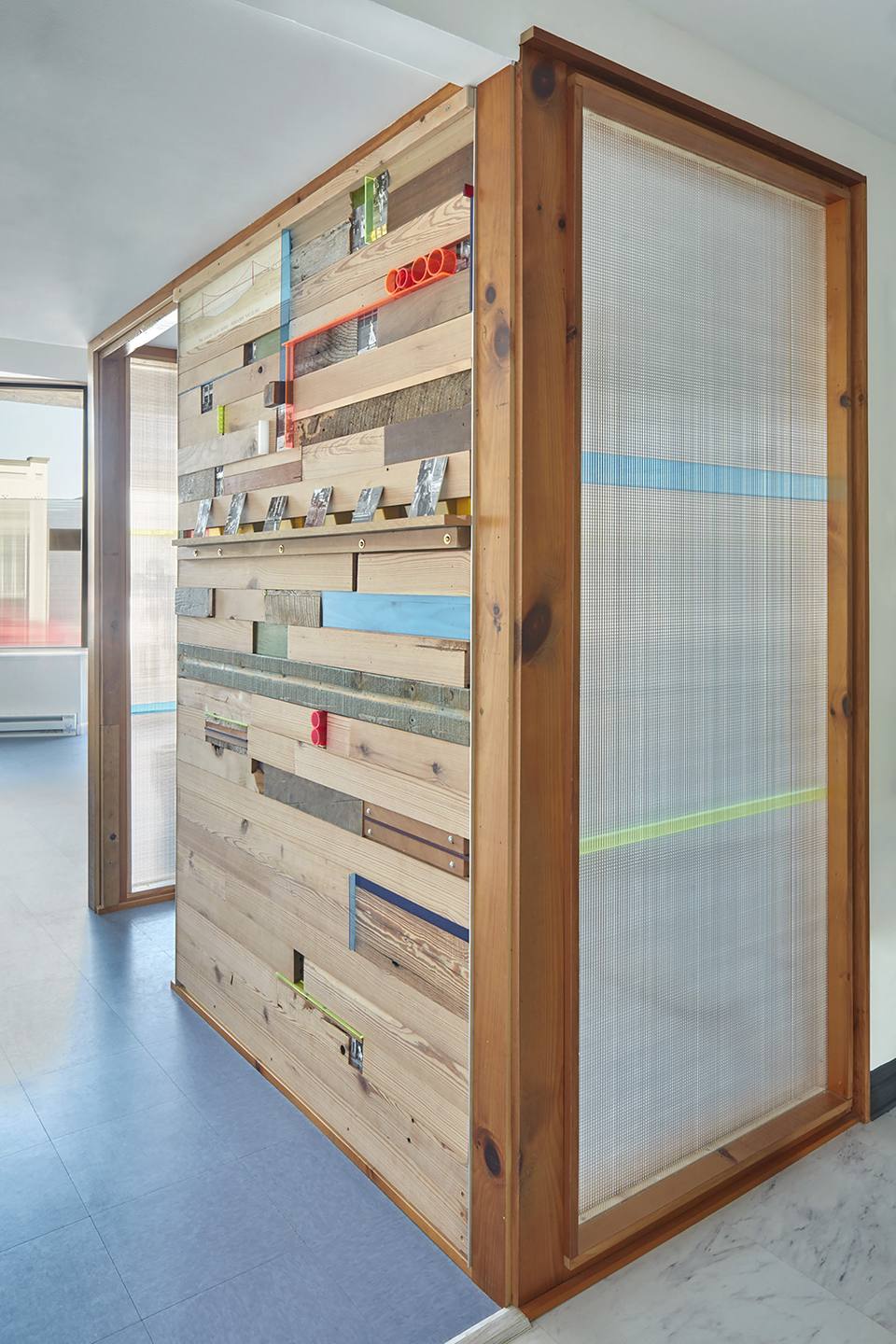 From the collage to the dramatic 12-foot tall wall-mounted bookshelf with its sliding ladder, to the small, handmade table for two near the kitchen area, every aspect of this new office reflects a unique approach to holistic, materially rich, hand-crafted design, undergirded by a passionate commitment to the environment.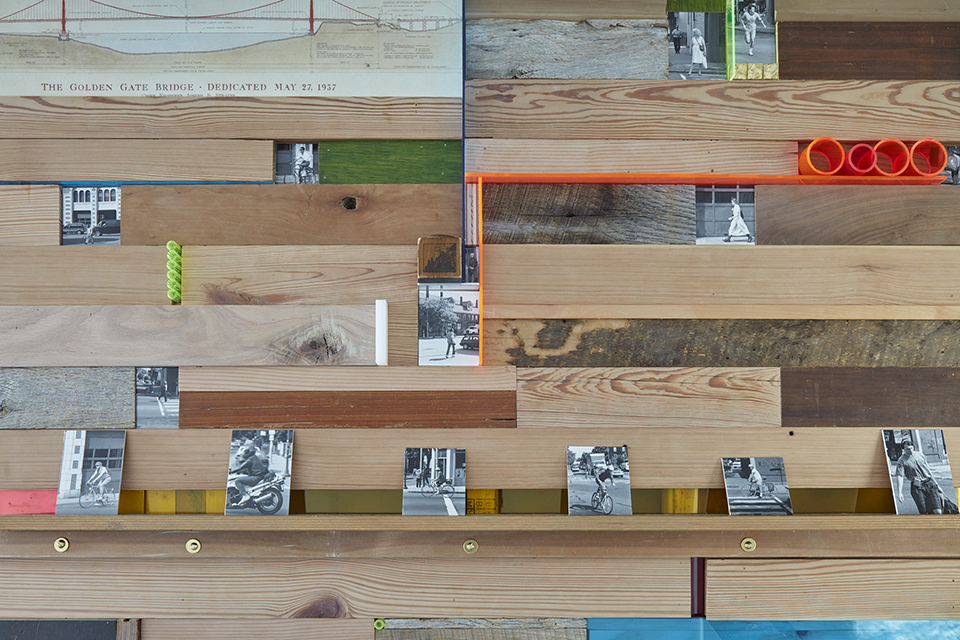 SUSTAINABILITY FEATURES:
– Proximity to public transportation –
– Re-used and salvaged materials –
– Fossil Fuel Free heating and hot water –
– Water-efficient low flow fixtures –
– High efficiency LED light fixtures –
– Daylight and vacancy sensors –
– Energy-efficient heat pump –
– Rapidly renewable materials such as cork flooring –
– Low-VOC paint –
– Natural cross ventilation –
– Improved indoor air quality and filtration media –