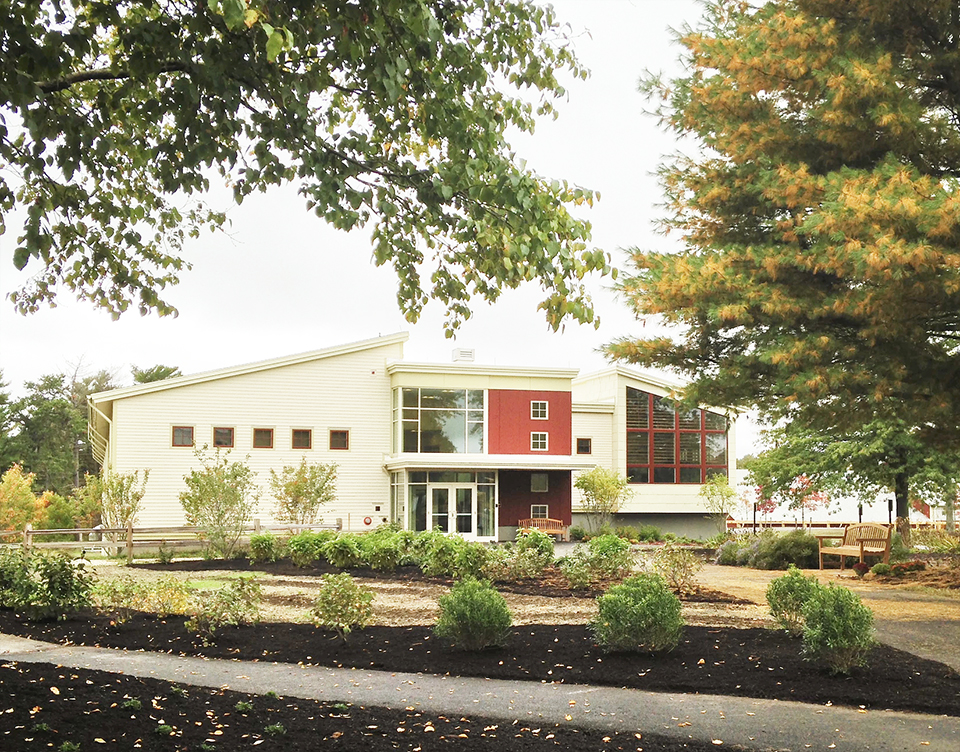 James Carr was the sustainability and MA CHPS consultant for this major modernization and new construction of the Norfolk County Agricultural High School (NCAHS), one of only five agricultural vocational high schools nationwide.

This project was uniquely set up to integrate sustainability with the academic curriculum. For example, sustainable planting was carried out by the Plant Science program, and the woodshed facility was designed to support student projects exploring green building technology.

Indoor water use reduced by 35% through efficient fixtures and irrigation upgrades.
Energy use reduced by 37% with the help of effective daylight modeling.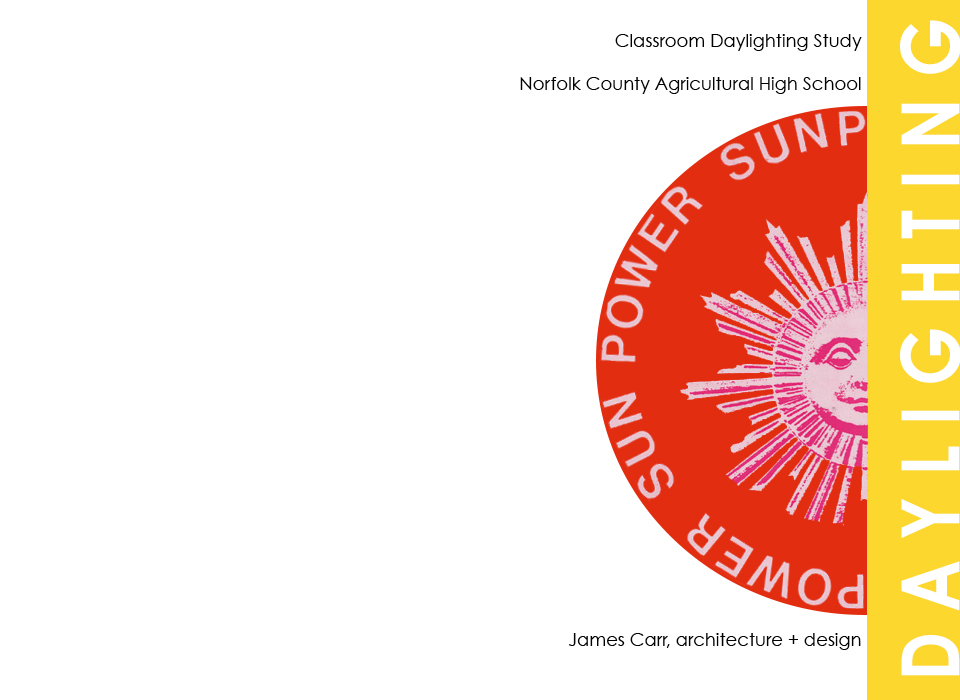 Daylighting Study:

A well-lit interior space has been proven by peer-reviewed scientific studies to increase student test scores and improve the learning environment.

James Carr, architecture + design conducted a detailed daylighting study for the Norfolk County Ag School with the goal of maximizing the quality and increasing the quantity of light in classrooms and other learning spaces. The study was done using physical scale modeling, a sundial and a heliodon (tilting table), that combined to create an accurate simulation of the sun's angle and actual daylighting conditions at any place, day and time on Earth.

Building improvements made to the project based on this study included: adding clerestory windows, extending the south roof overhang, using lighter paint colors in classrooms, and installing window shades to prevent glare.