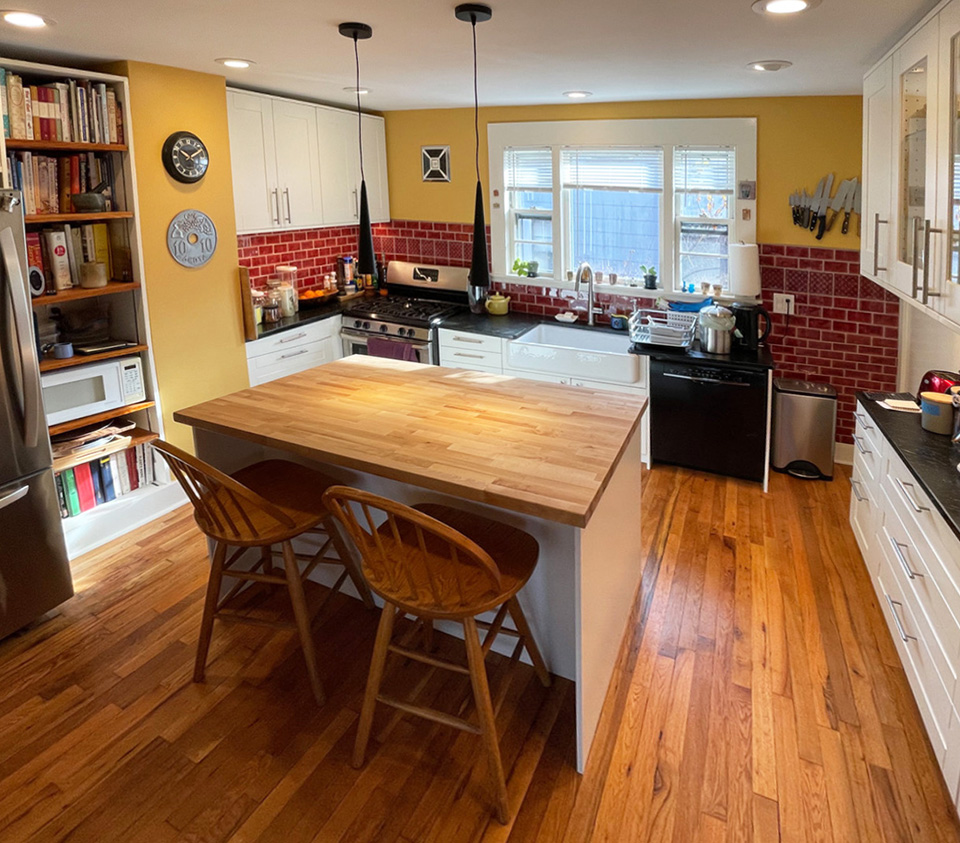 Organized, practical, and attainable. The Valentine kitchen is small project focused on function, detail, and maximizing a limited budget without compromising the client's needs.
This kitchen upgrade involved realistic, practical changes as well as clever use of existing space.
A narrow, unusable closet and dead wall space of a chimney flue was opened up and converted into built-ins and a new, more functional location for the fridge. A cramped, shallow peninsula was replaced with a kitchen island that provides a focal point, conversation area, and ample circulation space.
The resulting design accentuates openness and flow while rustic details allow the client's personality to shine.
See our blog post on the process of design here.